HAZMAT (Awareness and Operation Level) as per NFPA 472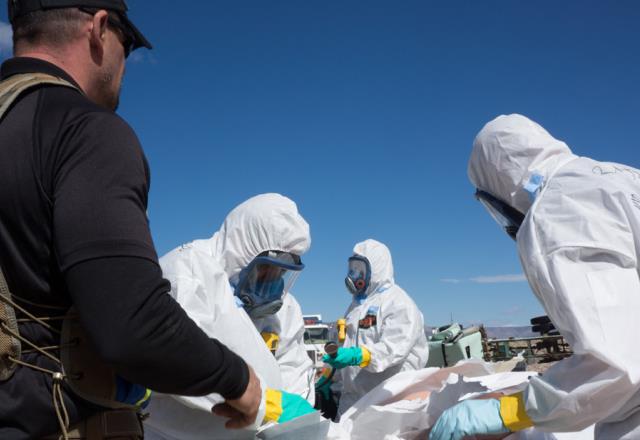 This course meets the National Fire Protection Association (NFPA) 472 Standard for Competence of Responders to Hazardous Materials/Weapons of Mass Destruction Incidents Chapter 4, "Competencies for Awareness Level Personnel and Code of Federal Regulations (CFR) 1910.120 (q)(6)(i) for Awareness-level personnel
Upon completion of this course, you are eligible to take the National Board on Fire Service Professional Qualifications (Pro Board) written exam for NFPA Chapter 4 Competencies for Awareness-level personnel. The exam is provided at the end of training.
Prerequisites
There are no prerequisites nor practical for this course.
Topics
● Analyze the incident
● Detect the presence of Hazardous Materials (HazMat)/Weapons of Mass Destruction (WMD)
● Survey a HazMat/WMD incident from a safe location
● Collect hazard information from the current edition of the Department of Transportation (DOT) Emergency Response Guidebook (ERG)
● Implement the response
● Initiate protective actions
● Initiate the notification process
Suggested Audience
Personnel who could encounter an emergency involving hazardous materials/weapons of mass destruction. Includes those who are expected to recognize the presence of the HazMat/WMD, protect themselves, call for trained personnel, and secure the area.